(Notes from a memorial written on December 25, 2017)
It's our third consecutive Christmas Eve vigil. Yea, Dad feels there is something more "seasony" about the night services, even if there is no way to catch up on the fifteen crossover masses we passed up on over the years. The melody of the hymns fade into monotony and my denim jacket cannot shield me from the chills that come with thoughts of the date.
It's seventeen years, 204 months, 884 weeks from the day I will always refer to as "Black Monday". Memories of unwashed dishes still linger, yea, memories of you gasping for breath on the floor, of that old Toyota Celica, of futile prayers. Your jollof rice and decorating skills remain unmatched, never mind that it's been thirty-six months short of two decades. Sometimes I want to ban Christmas firecrackers, sometimes I want to erect fences twelve feet tall just so mischievous neighbours don't get to throw those silly things into other people's compounds; who would have thought that a sound associated with joyful tides (never mind that it could be confused with guns) would cause your heart to skip one beat too many?
Stephen doesn't do much DMX anymore (actually, he faded out and became a jailbird), it's more of Rick Ross and MI Abaga now. The Sony three-disc changer is not much of a thing these days either, and I know you always complained about the scantily clad girls on Channel O and those devilish songs on the old rock-oriented MTV, but do you know that a track that has people simulate intercourse with walls and chairs became a viral sensation across two nations? Do you know that you can become a worldwide celebrity with something as simple a "two plus two is four, minus one, that's three, quick maths"?
Mom, remember when I would run to give you my own little account of bible stories I had read? Well those days are a distant memory now; I haven't even read that book in eons. Not to worry though, I still know what is there, (it never changes, right?) and in any case, it's not cool believing in the words therein lately; millennials think it's a large compilation of fiction with loads of horse poop…not like all that 'faith talk' worked when we needed it most.
All that 'pastor' talk I used to bandy around in my seven-year-old days? Forget it! I pray differently with my lips now, and I worship at different altars too, altars with smooth entrances whose back ends I can get my hands around, altars damp and sometimes bushy. Much is made about the impossibility of wandering beyond redemption, but there are late evenings I think I may have strayed too far, pre-supper reveries where I think of the moonlit stars I have left in my wake and how there may be no one to call me back home.
I still don't look forward to Sunday nights (not like the frequent sleep paralysis helps), I still have this mild dread for the early hours of Monday mornings and, no, it's not because of the impending working week…not like I do too well with 9-5s. There are mid-mornings where I kid myself that maybe it's all a dream I am having at age nine, a vision of my life at best, where I don't have a moustache or know what a clitoris is, and that you'll soon come screaming at me for being lazy on a Christmas Monday. In a way, I am still that little boy you scolded for stepping out to be punished for dirtiness even when you washed the uniform two days before. I still feel that I am never good enough, that ability will never translate to anything worthwhile, that I'll probably be an also-ran.
I don't have any photos of you to hold on to, so I look out for you in garden branches that you loved to discipline me with, I look out for you in spelling errors on CRK answer sheets, I look out for you in sad Nollywood titles which you always abhorred. I find it hard to process what your touch felt like, so I search for you in staff rooms of French teachers, in steamy chat messages with divorcees, in the endearing stares of senior colleagues, in the morning-after stale breaths of ladies who may have blown out more birthday candles than I have.
You always talked about the abundance of bliss that comes with divine presence, but these days it's hard waiting for a God who appears busy with 6,999,999,999 other people. These things can be reduced to an issue of serotonin levels now, and you can't blame those who hold on tightly to the Xanax, the Fluotexine and the Citalopram to fight the blues. I still think Happiness is a gift, but then, anything that keeps one from a tube of Sniper or the railings of a bridge is really welcome.
I can't say much for the quietness or holiness of these nights, but I only wish that you rest easy, Mom, that you sleep in heavenly peace.
Merry (?) Christmas, I guess.
---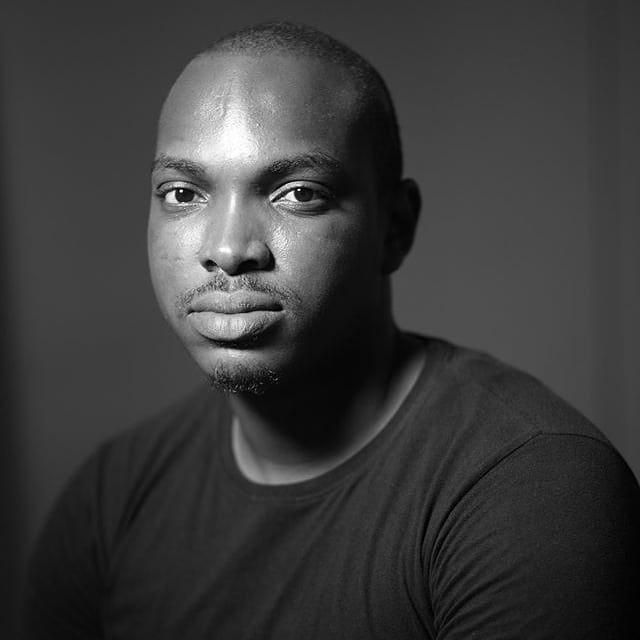 Jerry Chiemeke
Jerry Chiemeke is a columnist, culture critic and lawyer. His works have appeared in The Inlandia Journal, The Johannesburg Review of Books, The Guardian, Honey & Lime, Bone and Ink Press, Agbowo and Brittlepaper, among others. A lover of long walks and alternative rock music, Jerry lives in Lagos, Nigeria where he is working on a novel. He is the winner of the 2017 Ken Saro Wiwa Prize for Reviews, and he was shortlisted for the 2019 Diana Woods Memorial Award for Creative Nonfiction.
This entry appeared in The Memory Issue
Photo by Jess Bailey Designs from Pexels