Ubiomo Chinedu Ogheneroh Kpuri, was born on the 19th of May, 1993, a native of Otor-Iyede in Isoko North — Delta State, Nigeria. A graduate of the University of Nigeria, Nsukka where he got his B.A in Fine and Applied Arts. He is a digital painter, 2D illustrator, abstract creative, a writer with a published book (Chioma, if I sell something, will you buy), and a poet. He is also an experimental photographer.

Ubiomo Chinedu was in conversation with Agbowo's visual editor, Sheyi Owolabi. This interview was published in 2018 in Agbowo's inaugural issue, X in a seven-part series.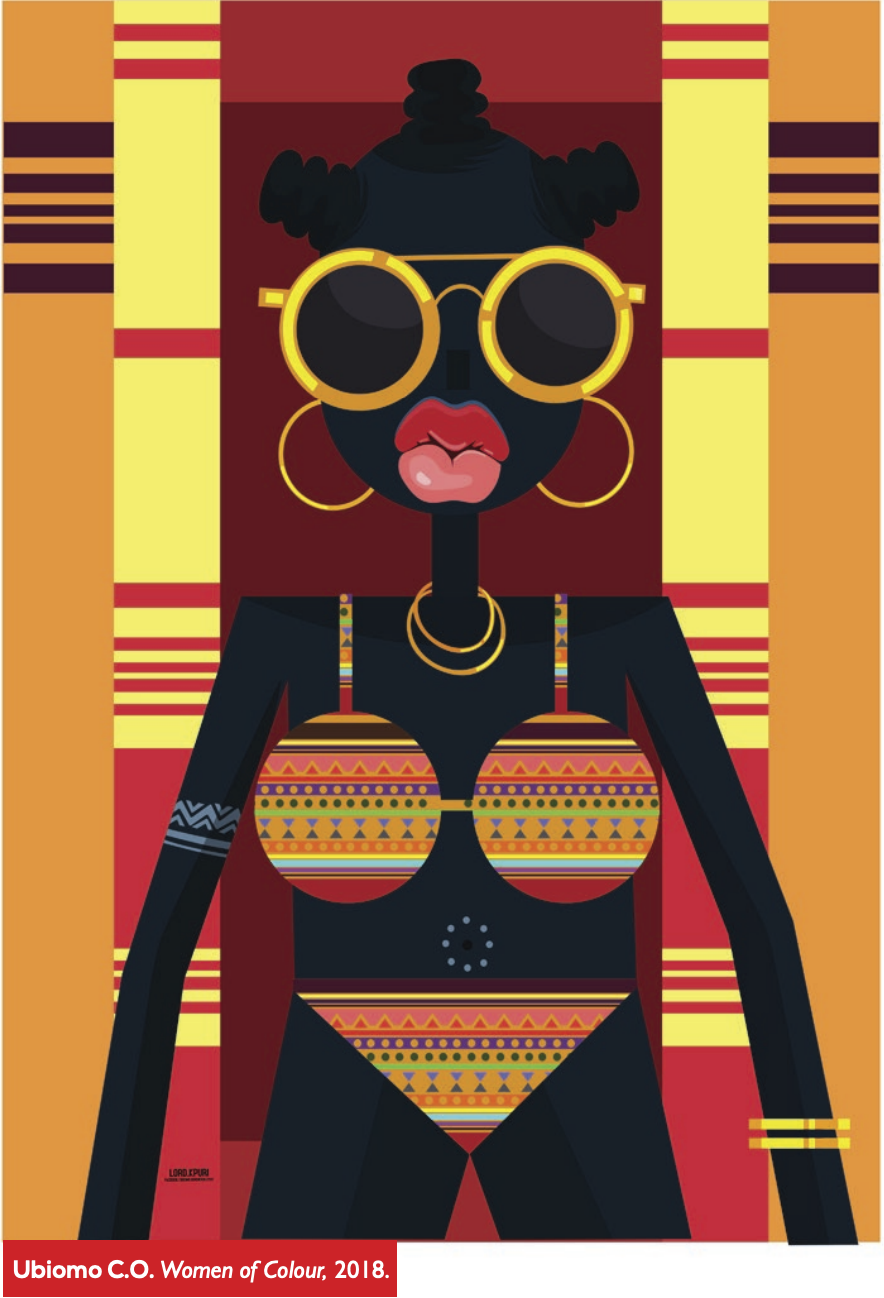 To open the seal, we will like to know some things about you; your background, growing up, why and how you became an artist.
Kpuri: My name is Ubiomo Chinedu Ogheneroh, creator of the Kpuri art style. I was born on the 19th of May, 1993, am a native of Otor-Iyede in Isoko North – Delta State, Nigeria. I'm a graduate of the University of Nigeria, Nsukka where I studied Fine and Applied Arts and specialized in Graphics. I'm a professional abstract digital painter, 2D illustrator, graphic designer, and writer.
My story as an artist all started in my secondary school days, Class One, when I scribbled a lot, my notebooks were always filled with comical drawings, and I always ran out of paper because I always tore the middle for drawings… well, truth be told, sometimes for building kites and canoes. I remember one time, an assignment was given for the class to make drawings on different body postures, I took the homework like a commission, I took my small table out and gave my best on a cardboard paper, my work turned out to be the best and was used as educational material for other classes. When the teacher was explaining she jokingly said I should join the Art class. I did join the Art class and here I am today as a professional certified artist.
How would you describe your art form?
Kpuri: My art style is called Kpuri. It's an art style that has to do with abstracts, the use of warm colors, and African themes. My characters are mostly depicted in stylized forms and are rendered digitally. 
How do you work and what inspires your work?
Kpuri: I mostly work in series, it gives me the opportunity to explore a given theme more. My works always capture an African woman, her beauty, style, and elegance. I am deeply inspired by her delicate form. I also get inspiration from my surroundings, people, and things in general. I have a huge passion for stylized objects and African patterns.

Someone once said, "Good art should disturb the comfortable and comfort the disturbed". What message/messages do you try to convey to the audience via your art?

Kpuri: Well, most of my themes border on the African woman and the influence of modernity on her, positively or negatively the way she sees herself, how she presents herself, and mostly how she adapts to the trends in society. My recent series on "WOMEN OF COLOUR" was inspired by the beauty of an African woman which aims to celebrate their skin color, giving them comfort if I must borrow that word.

We are sure you are familiar with a couple of African artists, dead or alive. Which of them has been your biggest influence?
Kpuri: I admire numerous African artists, painters, sculptors, and digital artists. Well, I won't say I have any mentor or role model.
What will you say is your favorite thing about being an artist?
Kpuri: I find art more as a healing activity, it fuels the mind greatly for innovations and originality. My favorite thing about being an artist is that I can express myself freely (through art, literature, or even dance), I think one of the difficult and helpless things is not being able to express yourself, art is a gateway to my expression.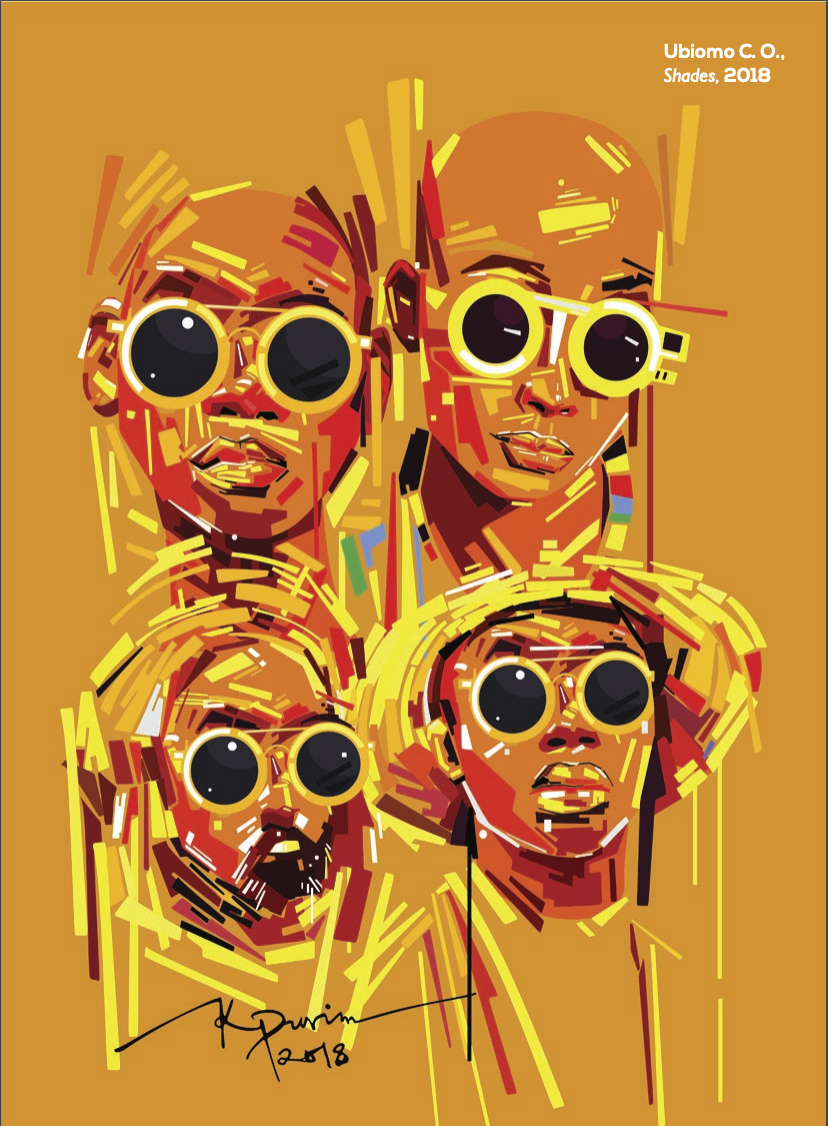 Like any other discipline making art definitely has its downsides. What have you observed to be the downsides of being an artist?
Kpuri: The art world can be a messy place at times, you have to deal with people that have no idea about the origins of art, no knowledge of any past artists, and no clue about art movements, styles, or techniques posing as critics. Then you come to the pricing part of an artist's work, you have the ones saying "I won't pay such an amount just for that", or "just do this work for me in return I will give you exposure", it is crazy out here sometimes! An artist's life is a very tough one, you can really go broke supporting yourself. Well, that's part of the "agreement" we signed and quite a few really back down when such challenges show up, you see them throwing in the towel in surrender. One thing I have learned so far is that when the journey becomes tough-tougher,  that is when a breakthrough is around the corner. You have to win, you have to keep pushing yourself every now and then because no one will do that for you.
When/how do you know a piece of art is finished?
Kpuri: I believe it's for the artist to give the final say if a piece is done or not.
In recent times, the spotlight has been on African art, especially from the West. Kpuri: What is your opinion on the art scene in your country and Africa at large?

Firstly, Africa is a continent rich with cultural histories; art, aesthetics, masquerading, traditional religion, ancient lifestyle, war periods, and so on. Secondly, art practices have always been part of our lifestyle, passed down from generation to generation and carried out with passion and a message/documentation (art is a major topic in African history), and I believe its priceless, and the West are trying to lay their hands on any they can lay hands on.
We like to see Art as a life form chiefly because it evolves and new trends can spring up from anywhere. What art trends are you following at the moment?

Kpuri: I am a digital artist. I think the world is opening up more to digital art, and the appreciation is greatly encouraging, I will say I'm following the digital trend.

Find him on Instagram: @lord_kpuri , Twitter @ubiomokpuri , Facebook : Ubiomo Ogheneroh