It's like you lived in her shadows
Or her blood vessels.
You got her a loss,
A loss she named 'imaginary' yet alive in gloss.
Stole her rights,
Concealed her voice for a moment.
But she was there
Narrowing in dark allies.
Her strength disgruntled you,
Is it not true that she was a woman of enigmatic weight?
You tried to rape her voice
And I wonder if that gave you her voice!
She smiled
Yet, she sensed pain.
While the world was falling apart,
While blackness lost its flavour.
She forgot romance
As the blood dimmed the light.
Ran with a purpose
To reap freedom.
Vilified at all coasts,
And I wonder if that verified your identity!
She was not a saint,
You were insane to think so, she was flawed like anyone of us.
Look here and there,
We are living at peace.
You praise the heroes
And you forget the heroines.
Distorted, fallacious drawings stole her best wishes, love, cravings
But, I wonder if lying about Winnie Mandela broke her bones.
---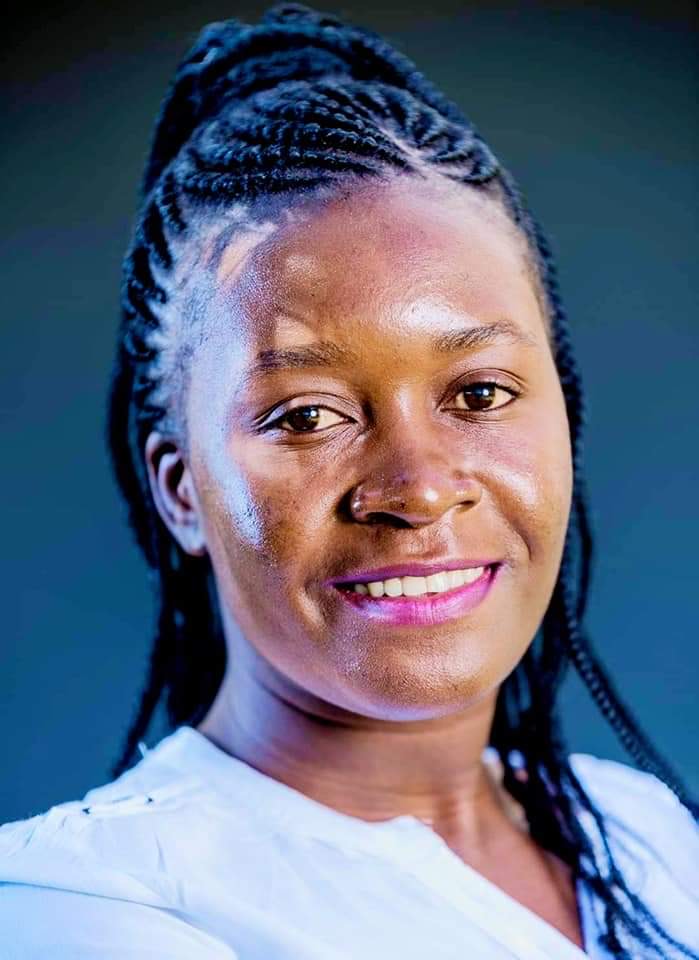 Mushayathoni Bridget Nwovhe
Mushayathoni Bridget Nwovhe was awarded a Global Good Governance Ambassadors Award 2022, Nigeria. She is the recipient of Influential Women of the year 2022. A finalist of woman of stature global 2022. She's a winner of 2020 South African Shining stars, (Inside Education), for her community projects. In 2021, she was nominated as an inspiring future leader who resembles Nelson Mandela by Masterart. She was a finalist of Woman of stature awards 2020, Youth Ambassador category. She was also nominated for City awards 2020, Influencer of the year. In 2019, She won True Shine award, by Every Girl Has A Dream. In 2018, She won 2nd Prize, Sol Plaatje European Union Poetry. Her Tshivenda poetry collection, He li shango a li na tshilidzi, is an awardee of National Library of South Africa Community Publishing Grant. Her work as a poet has been featured on Tapping into poetry anthology. In 2017, she published a poetry collection titled, "Calendar's Time". In 2017, she co-founded the South African Student Career Show. Her work has appeared in different websites like, Fundza, AVBOB poetry, Kalahari Review, The New Ink review… Collectors of African Literature in Nigeria has published her work. She has contributed in Tapping into poetry anthology and Sol Plaatjie Vol.8 anthology. She is the founder of Bee Confident. She runs a youth anatomy program. In 2019; she was selected as a Black women in Science fellow; an NPC aimed at empowering Black Women In Sciences. In 2020; she was selected for an Activation Change program for young leaders by Activate Academy. She has a total of 5 books with her name; Two of her own and three co-authored.
Facebook: Mushayathoni Bridget Nwovhe
Instagram: @bridgetnwovhe
Winnie Mandela's Picture by Herman Verwey/Mandela Pool