Yejide Kilanko's stunning debut novel, Daughters Who Walk This Path, offers a sad and telling reflection of the grim realities experienced by girls who suffer sexual harassment at the hands of familiar and familial men before coming of age. It is a bildungsroman, chronicling the psychosexual and spiritual development of the life of the major character, Morayo, from childhood to adulthood.
In the Nigerian literary landscape which is increasingly dominated by novelists, Kilanko with her work published in 2012 lends her voice to young girls who inevitably forge silence as the remedy to the trauma of sexual harassment. The novel opens with the birth of Eniayo – a Yoruba name that literally translates to "a joyful person". Ironically though, Eniayo, due to her albinism, causes disagreement in the family upon her birth – one borne out of sheer superstitious beliefs about what leads to the birth of albinos. The novel, however, predominantly revolves around Morayo, the protagonist and Eniayo's elder sister, as well as reflects feminist assertiveness in varying respects through the lives of the female characters.
Morayo's life is punctuated with childhood love, sexual violation, parental insentience, promiscuity, and, ultimately, marriage. These themes are partitioned into periods forming the three parts of the novel.
Early in her life, Morayo is sexually harassed by her wayward cousin known as Bros T. In order to protect her sister, Eniayo, from suffering the same fate, she survives subsequent sexual encounters with him but her life is not the same after the experience. This sordid reality haunts her for the greater part of her life pictured in the novel and once leads to her decision to take her own life, foiled by Morenike's appearance. Morenike had similarly been sexually harassed as a secondary school student by Chief Komolafe, a rich family friend who had sponsored her through school in Abeokuta. She offers support to Morayo and helps her  fight the trauma which sinks her in the pool of depression.
Asides the sordid realities of harassment and violation experienced by Morenike and Morayo, this novel is also coloured with the hues of love and loss and ultimately shaded with the dark hollows of Nigerian politics characterised by nepotism and greed. Like many contemporary novelists, Kilanko weaves her many stories around the beautiful leitmotif of love. Ite is, in fact, the overarching backdrop: familial love; heterosexual love, and even comradic love as we have between Mr. Tiamiyu and Morenike.
More importantly, however,  Kilanko imbues her characters with the feminist assertiveness necessary to counter patriarchy and female subjugation inherent in a typical African society. In Nigeria, for instance, women have endured a long history of dehumanisation and are often relegated to the margins by traditional gender roles which describe them as emotional and weak. Women have generally suffered unthinkable horrors at the hands of unfeeling men.
Feminist conscious authors, including Kilanko, have taken it upon themselves to advocate for a society characterised by gender balance and to undermine the subjugation of women as a result of their womanhood. They do this by rewriting the historical vulnerability of women through the creation and celebration of assertive female characters. These characters are known to speak their minds unapologetically and denounce wrongs when the need arises.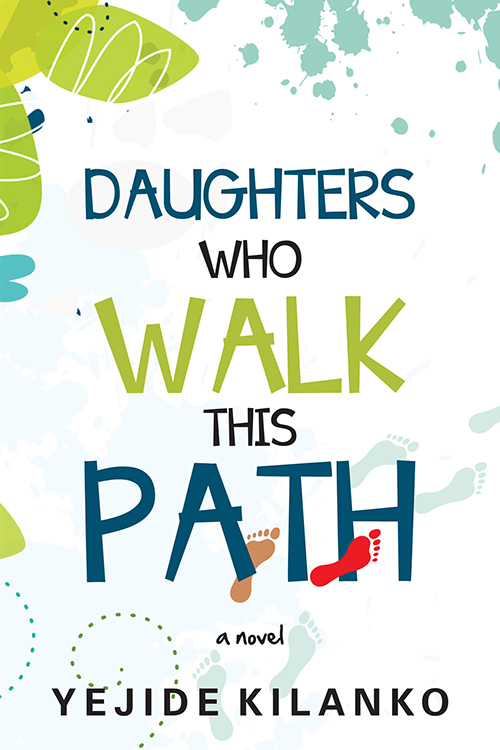 Kilanko's Daughters Who Walk This Path both subtly and profoundly depicts this feminist consciousness. Many of the female characters are assertive women in different proportions and circumstances. Unlike the stereotype of a traditionally docile African woman, Mama Ibeji, who is noted to have been assertive since her childhood, speaks up and confronts Chief Komolafe upon the revelation that he is the one who violates Morenike sexually. It is noted that she wore trousers underneath her skirt so she won't be at a disadvantage whenever she needed to defend herself against ill treatment. Morenike on her part rebels against the tradition of educational deprivation. Despite her ugly experience, she is determined to succeed. This determination sees her metamorphose from a young girl into an assertive lady, prudent scholar, and influencer in politics.
The female characters reflect a collective desire of the women to stand up against a system that perpetuates injustice against the female body. Despite their vulnerability, they refuse to be silenced or subdued by an unjust system that unduly empowers men to the disadvantage of women.
This feminist resolve may also have informed Morayo's hypersexuality. Considered through this lens, her looseness may be seen as a form of sexual negotiation or what Akingbe and Adeniyi in their essay called "sexual nomadism".[i] Morayo's sexual nomadism mirrors the desire of the typical feminist to be free of societal encumbrances which define and consequently limit her femininity. Upon her admission into the university, Morayo becomes sexually promiscuous. She begins to sleep around with different men on campus till she becomes famous and the subject of different campus magazines.
On one hand, one may argue that the undue sexual exposure she suffered at the hands of Bros T takes a negative effect on her and causes a form of sexual disorder. But we can also say her looseness is, in fact, a deliberate attempt to assert power over her body, to reject the idea that a woman has no right to sexual pleasure. In this context, Morayo reacts to the agelong stereotype that the woman's body is an object to be owned by the man from which he repeatedly derives sexual pleasure. Also, that sex can only be seen from the male perspective.
This second interpretation may have informed Morayo's desire to have sex with her boyfriend, Ladi, even though he says he is not ready. What is immediately obvious is her power to negotiate who has access to her body and when rather than being a helpless woman who gives in whenever the man wants. Explaining her lifestyle, she says, "In Lagos, my relationship with men fluctuated between feast and famine. During my feasting seasons, I chose the men I wanted. If a boy at the library smiled at me, I smiled back and we would leave together. Saturday mornings often found me in strange beds after a night of clubbing in town."
The feminist assertiveness inherent in her sexual negotiation is further reinforced as she reveals that "what no one understood was how much I needed to be in control…I was like a new frontier they wanted to conquer. But if there was any conquering to be done, I was determined to be the one doing it."
Morayo's sexual nomadism is at once reminiscent of Ifemelu's in Chimamanda Adichie's astonishing novel, Americanah. There, upon immigration and faced with the reality of being a black woman in a race-tensed America, Ifemelu plunges into sexual profligacy to reflect her dislocation as well as to resonate her rejection of how black people, especially women, are treated in the country. She goes further upon her return to Nigeria by hosting Obinze, who is already married, and having sex with him despite it being counter to societal norms and expectations. Both novels are, therefore, similar most especially with their ties with agency or feminist assertiveness.
In the novel, Daughters Who Walk This Path, Aunty Bisoye, Morayo's mother, however, does not fit into the feminist characterisation. She receives the wayward Bros T despite knowing that he once peeped on a female classmate and Aunty Adunni has made damning complaints about him. Also, she keeps silent after she learns of the sexual violation of her daughter and only protects Eniayo from being corrupted by her sister Morayo. Aunty Bisoye represents the traditional African woman who is still dazed by a patriarchal system that unjustly subjugates women.
[i] Akingbe, Niyi and Emmanuel Adeniyi. 'Reconfiguring Others': Negotiating Identity in Chimamanda Ngozi Adichie's Americanah Rupkatha Journal on Interdisciplinary Studies in Humanities. Vol.IX. No.4. 2017: 37-55.
---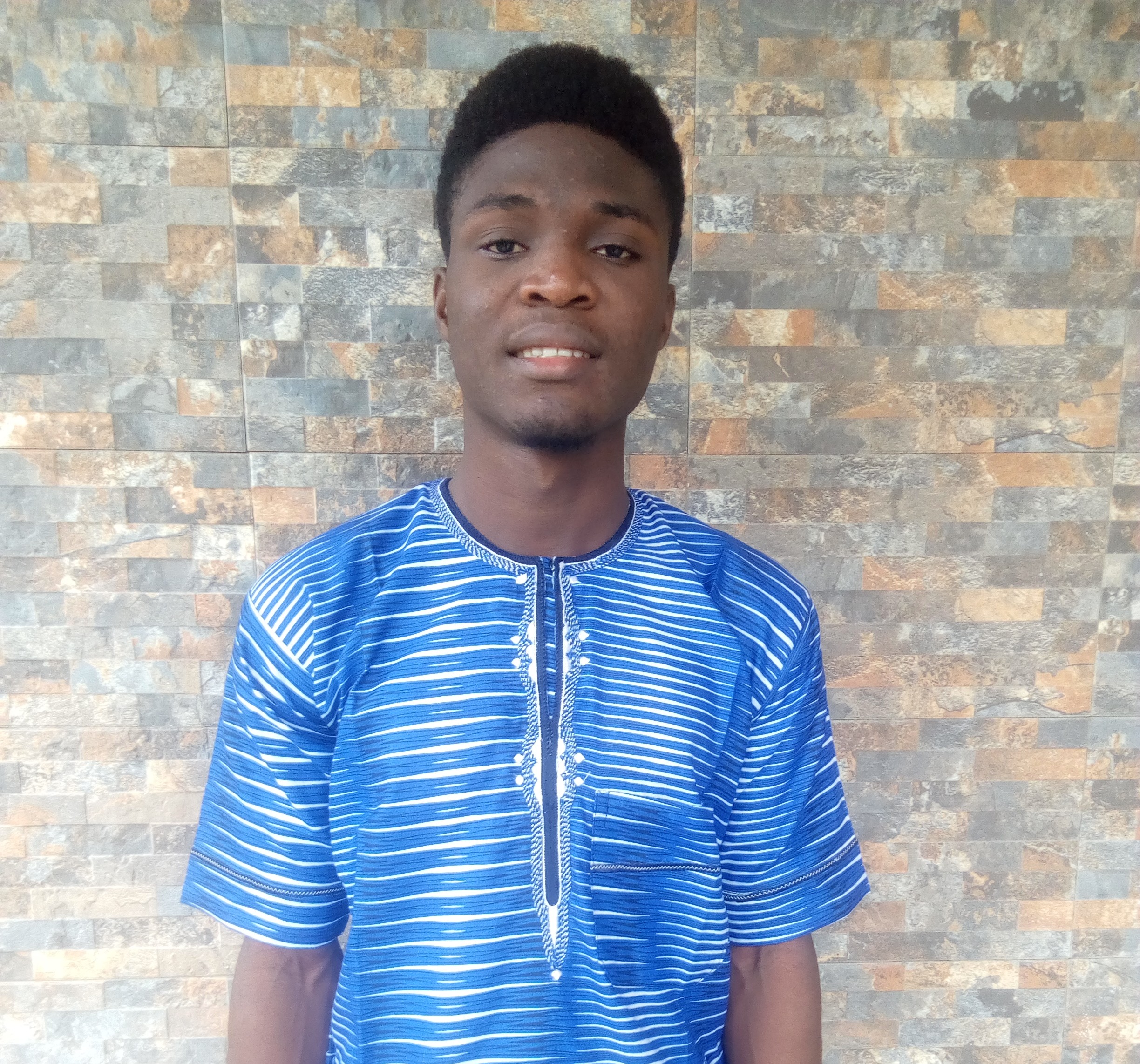 Daniel Whyte is a final-year student of English and Literary Studies at the Federal University Oye-Ekiti. He is a literary enthusiast; a writer who dabbles in all genres and a budding critic. He is also a campus journalist and freelancer. He was first runner-up at the 2018 Gbemisola Adeoti Poetry Competition with his poem "Who is 'Lakunle Alara?" inspired by Kanyinsola Oloruninsola's Poetry Chapbook, In My Country, We are all Crossdressers. Asides seeing talks on YouTube, he enjoys searching the internet on various subjects. He can be reached through his email address: whytish1@gmail.com; phone: 09031753963; Twitter: @_DanWhyte; and on Instagram: @Ytish_
Photo by Lucxama Sylvain from Pexels