eighteen, I get a question like this from father:        what dream do you carry in your chest?
I tell my father:                                                                my dream is to be happy.
he looks me deep in the eye,
tongue playing in his cheek,
then spits:                                                                         what does it mean to be happy?
I answer that:                                                                   it's waking up to dawn undone,
                                                                                            knowing that your life is yours to own,
                                                                                           that no iron or plastic bars can cage
                                                                                                     what you are.
he asks:                                                        what are you?
I look out at a roof, Mama Adugbo's,
point at a cuckoo playing with its body:                   there,                 there is.   what I am.
a bird?                                                        my father asks.
yes:                                                      I say.
my father asks no other question.
he rises, a short man,
goes out the door,
walks by the window,
climbs up the roof,
grabs the bird with one hand
and breaks my wings with the other.
                                                                                         lest you fly into fire.
---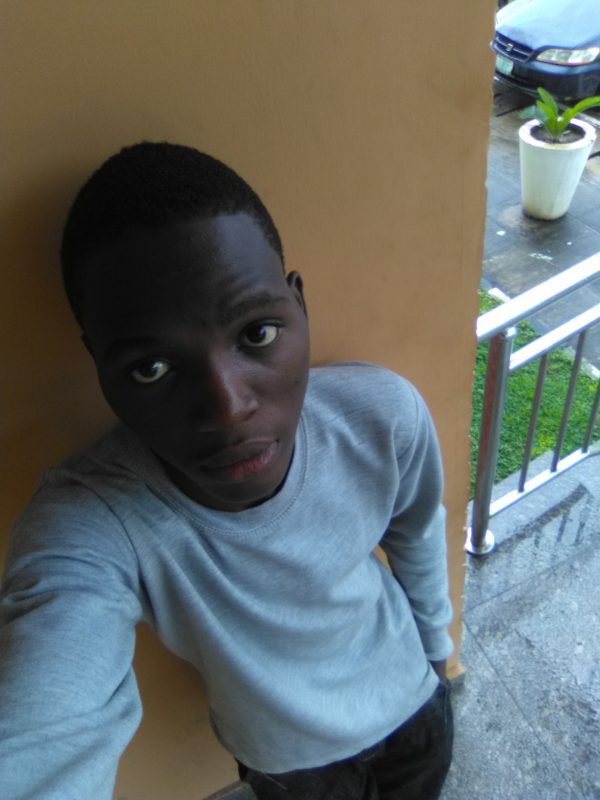 Ernest O. Ògúnyemí
Ernest O. Ògúnyemí is an eighteen-year old writer from Nigeria. Some of his works have appeared/ are forthcoming in: Ricochet Review, Ink in Thirds, Litro Comedy Issue, Erotic Africa: The Sex Anthology, Canvas Literary Journal, and more. He was recently selected from the 2019 Adroit Summer Mentorship Program, to be mentored in poetry by Sebastian Paramo.
This entry appeared in The Limits Issue