I am in this room that smells of aged books,
where darkness hedges out the flow of sunlight.
I stick my head out the window to bathe in the rays,
pouring down relentlessly on my skin like it loathes me.
I know when my mother is camped at the front door,
I feel the softness of her voice whispering a prayer before knocking,
I do not allow her grief-stricken face bore a hole in my mind,
because upon entry, my numbness becomes discontinued.
She is here to work her way into my heart & unearth feelings,
like the ones I forced down my throat & drowned with wine.
I do not want to haul my weight down the stairs to the door,
it becomes clear when I dictate my unwillingness through muteness.
I want to tell her about my largely unsuccessful death,
how I emptied gasoline down my stomach without fear,
how desire nearly stretched to darkening the room with fire,
& how I felt a voice lunge at me which smothered my plan,
I want to say that my head has no memory of its origins,
that I raised my head to gaze but struck an empty room.
I have undergone days that sucked up my strength,
& have resisted sleep to begin exploring poison with my tongue.
Television says another teenager will build grief in his mother's chest
that he/she will stroll into the direction of a knife's tip.
I want to say that all I will grow into is a bright daisy,
& make her heart harvest the colours of my jewels,
but I continue to barricade this body from her reach,
& I grow into a cut-out from the base of my mother's name.
I hear her footsteps causing dust to stir up from the ground,
I document her departure by placing my face on arranged palms to cry.
---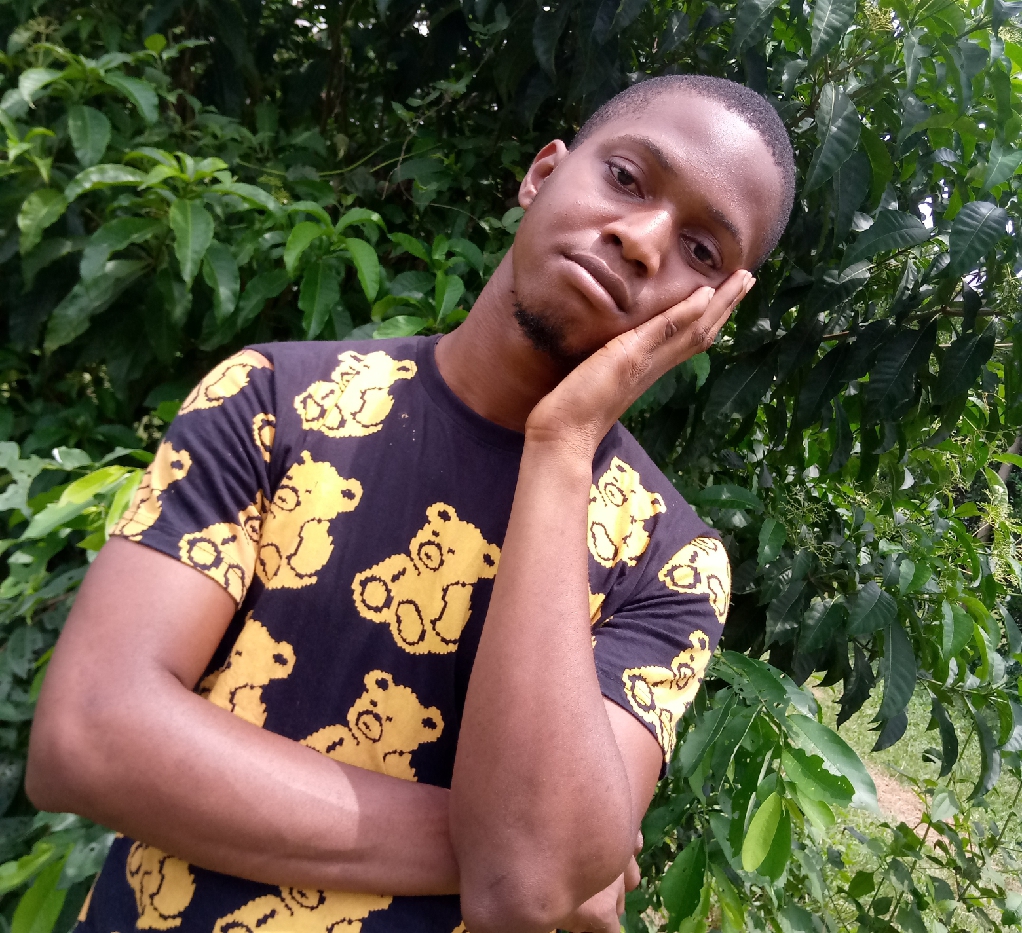 Michael Akuchie
Michael Akuchie is a poet from Nigeria whose work appears on The Hellebore, Rabid Oak, Kissing Dynamite, Sandy River Review, Burning House Press and elsewhere. 
He studies English at the University of Benin, Nigeria. 
He has a micro-chapbook, "Calling Out Grief" forthcoming with Ghost City Press. Find him on Twitter as @Michael_Akuchie.
This entry appeared in The Limits Issue 
Photo by K. Mitch Hodge on Unsplash