Afrobeats — distinct from Fela Kuti's Afrobeat — a genre of music that is about a decade old has become arguably Africa's hugest musical export. The first wave of Afrobeats stars from West Africa were D'banj, P-Square, Sarkodie and 2baba (formerly Tuface). Next came the era of Wizkid, Davido, Olamide and Burna Boy. Currently, a new breed of Afrobeats stars has emerged comprising Rema, Joeboy, Fireboy DML, Tems, Omah Lay and Crayon amongst several others. Indeed, these new artists are thrusting to establish themselves as global stars. And as they do so, they are confronted by the very real tensions between rampant commercialisation imposed on them by the music industry and their desires to maintain relatively unsullied artistic integrity. It is these tensions that make their career growths quite interesting to watch.
Only last year, Afrobeats acquired its own official charts in the United Kingdom and all over Europe, particularly in France, the Netherlands, Italy, Sweden and Germany. The genre has been able to spread its tentacles and European offshoots have also started to emerge. This development makes a serious exploration of the genre in its current state even more timely. More so as Afrobeats has gained an impressive foothold as a steady addition to reggae, hip hop and alte-rock on the global sonic mosaic. From Drake and Beyonce, Chris Brown and H.E.R., Khalid and Stefflon Don to Summer Walker and Damian Marley, a lengthening stream of universally acclaimed stars are incorporating the genre into their outputs and collaborating with its main proponents in Africa.
Rema is the burgeoning Afrobeats sensation that took the music scene by storm in 2019. His hit, 'Dumebi', helped in landing him on Barack Obama's personal list of best songs for the year. Rema garnered a slew of music awards in Nigeria and was also nominated for a BET international newcomer's award in 2020. All within the space of twelve months, he had transitioned from being a total unknown to a veritable international star scoring a bunch of strategic collaborations with quite a few talented peers and established superstars along the way. Superstars who have featured in his cuts or he on theirs include Becky G, Tory Lanez, Manny Norte, 6black and Tion Wayne.
But already, Rema — real name Divine Okubor — seems slated to be yet another product of the seemingly indomitable music industry assembly line which can't wait to churn them out in a somewhat fatalistic manner.
Here are the reasons why Rema might become yet another industry statistic. 'Dumebi', that irrecuperable ditty that appeared to spring from nowhere, is arguably matchless in terms of capturing the essence of free-floating inspiration. It isn't obviously a piece of contrived studio gimmickry wrought from the overheated heads of exhausted studio brats. As established songwriters would say, it seemed to flit from nowhere in particular through the window and mysteriously fall on Rema's laps like a charred piece of paper that managed to save itself from an inferno somewhere.
Rema himself hinted as much when explaining the meaning of the lyrics of the song. It's all lamba, as they say in contemporary Naija hip hop speak. Pidgin, the equivalent of Jamaican patois and the language in which Rema sings, is known for its inexhaustible reservoir of neologisms and the idiosyncratic twists of its expressions. Pidgin, in other words, remains the domain of incorrigible preternaturally inventive street and 'hood poets. Patois and other Caribbean dialects also have a distinctive sing-song twang that is ultimately traceable to West African roots through the slave trade era.
Language, within the purview of pidgin, is not a permanently codified form of expression that looms beyond the scope of the speaker's experience and knowledge. Instead, pidgin compels the speaker to view language as a living entity that needs to be constantly fed with breath or, more appropriately, as malleable material for a linguistic artist. In other words, it is docile putty to be shaped and molded according to the imaginative dexterity of the speaker. In this crucial conceptual light, language is always open to re-invention to include fresh horizons and territories. Herein lies a significant difference between European languages and pidgin.
Jazz, that seminal African American genre, is largely based on improvisation. Musicians such as Charlie Parker, Thelonious Monk, Art Blakey, John Coltrane, Eric Dolphy and innumerable others mastered the art of the improv. How could you not if you called yourself a jazz musician?
Rema hit the spotlights at the tender age of nineteen apparently clueless as to how the music industry works. Immediately the world was seduced by his inimitable song, it could not get enough of his magic and inexplicable inventiveness. It eagerly awaited the same mysterious essence of creativity from him as if this could be produced at will. The problem is that such songs are not created according to a prescribed formula. 'Dumebi', as I have pointed out, arrived as a moment of gifted improv, ingenuity and sheer luck.
In order to sustain his career for any considerable length of time, Rema needs to understand fully the manner in which his hit arrived and hopefully one hopes he is able to position himself to receive more miracles of the imagination as the pitiless grind of celebrity culture begins to take its toll.
Other Nigerian superstars such as Wizkid, Davido, Burna Boy and Naira Marley are all aware of the power of lamba (the gift of the gab, gift of the fib), the supreme moment of the improv that frequently re-establishes their credentials as worthy musicians even when they are confronted by, and then frequently succumb to, urgent industry expectations to churn out formulaic songs.
Still on the question of lamba and the power of improv, the tragic story of South African Bacardi house music pioneer DJ Mujava comes to mind. In 2006, Mujava released a club land anthem called 'Township Funk' that eventually managed to wriggle out of the impoverished taxi ranks of the township of Attridgeville in Pretoria and into the clubs of Europe where it became a cult hit.
Bacardi house itself is a genre of spare and rudimentary beats straight out of the kwaito songbook. The beats sound as if they were hatched out of obsolete sound technology. But Mujava's unexpected magic largely stems from his hit's mournful, wistful and insistent synth lines that possess the unlikely property of a speaking voice. This was a quality many other Bacardi songs lacked, that rare moment of sonic ingenuity that readily resists being captured by a given formula.
Unfortunately, after his landmark underground hit, Mujava himself went underground, stymied by a cocktail of drugs, mental illness and disorganised illusions. Perhaps due to deep-rooted personal flaws and pressure to chase sonic magic according to a formula, he succumbed to the pitfalls of the industry.
Rema's immediate challenges are distinctly different. His ostensibly pious Christian background — although this is not an absolute guarantee — might shield him from the perils of contemporary drug culture. Another threat is the danger of celebrity culture distancing him from the requirements and specificities of his gift.
Already he is being compelled to sing material devoid of experience and lacking in emotional depth because this is all that he could probably do at this juncture. Indeed, the music industry is increasingly becoming less structured to accommodate budding talents in need of meticulous guidance and artistic grooming. Normally, it also does not allow upcoming talents to develop at their own pace. Instead, it prefers to have its stars fully formed from the very beginning. They are treated as golden geese that need to be constantly ejecting product until they eventually break down and are then tossed aside like garbage.
Would Rema have the luck, commonsense and emotional maturity to navigate the countless pitfalls of the industry while he remains alert enough to grasp the sonic rays of musical magic in mid-flight all at once? Only time will tell, but at this point, all we can do is to wish him well.
Meanwhile, Afrobeats, his chosen genre of music, now has its own official chart in the United Kingdom after a period of acceptance and sizeable recognition in the major cities of the country — London, Manchester, Birmingham etc. — including other countries such as France, the Netherlands, Sweden, and Italy. The United States, on the other hand, always traditionally slower than the rest of world in digesting supposedly exotic cultural products, is beginning to open up her ears and mind to other sounds. For instance, Burna Boy was able to snag US A-list music mogul P. Diddy as the executive producer of his most recent album, Twice as Tall, released in September 2020.
Rema and his generation of music stars will definitely need all our best wishes at a time when the industry has become a global con game involving industry players, entertainers and their equally conniving audiences. In such a dire cultural environment, the true meaning of art has become lost. It does not even appear feasible to look for it in such a toxic climate devoid of ethics and fair play. Instead, artists and entertainers are hurled into ruthless commercial arenas 'to play or be played'. In such a cannibalistic context, talent doesn't amount to much. Many artists and even more so-called artists get destroyed by this grim reality. As such, talent, baby, isn't what it takes to shine. Your talent may become just another tool or plaything in the hands of merciless commercial predators. These are some of the realities Rema would have to understand before he eventually fades away, perhaps, or he might just get lucky and manage to thrive in ways that will astonish us all.
As Rema attempts to gather his wits about him, his peers are forging ahead with varying degrees of panache, skill and flexibility. These artists include Joeboy, Fireboy DML, Omah Lay, Crayon amongst others.
Both Joeboy and Fireboy DML have demonstrated themselves to be able to produce guaranteed bangers almost at will. Both are currently being mentored by successful Nigerian artists; in Joeboy's case Mr Eazi of the emPAWA Africa stable while Fireboy works under Olamide's YBNL Nation label. On the surface, they might have had less international exposure than Rema, but one senses all that could change at a mere moment's notice. In October 2020, Fireboy announced through social media that he was being mentioned as a possible nominee for a Grammy award — alas, he was eventually not nominated but Burna Boy was — in the world music category in addition to having his song featured on the EA Sports FIFA 21 soundtrack. Rema, on his part, augmented his international profile by being nominated along with Burna Boy for an MTV Europe music award. Already both Fireboy and Joeboy have garnered millions of views on YouTube for their multiple hits and they both work under labels that have considerable experience in navigating the huddles of the international music business.
Omah Lay, originally from the bustling coastal city of Port Harcourt, has a chilled, laid-back vibe as demonstrated by his sinuous hit, "Lo Lo", whose Afrobeat/s rhythms are unexpectedly credible and riveting. His good looks and impressive appreciation of mellow West African grooves are great advantages that might aid him in prolonging his career, notwithstanding at this juncture the shallowness and inanity of his lyrics. He is also quite young as well and would undoubtedly be open to the temptations of fame, money and the lifestyle that invariably goes with being a bona fide pop star. The music business is structured to consume eye-catching youth in an endless parade of visual and sensory cannibalism.
Oftentimes, it isn't just about mere talent in this system of ceaseless consumption. Talent can even be a hindrance or, at best, a distraction. The objective is to be able to have access to a limitless pool of pliable wannabes willing to be exploited, consumed and discarded in order for old suits to make obscene streams of money. This is the entire point behind the music industry as it presently operates.
A metaphor that can be employed is sending sheep to the slaughterhouse and we know there can only be one outcome for that brief journey: the inevitable shedding of the innocuous victim's blood. So the question, then, becomes, at what point does artistry cease and strict business begin? Undoubtedly, this is a fine line to tread as many hearts would be deceived, disillusioned and eventually broken. As for these myriad young stars, they are hardly in a position to overcome all the counterproductive pressures of the music industry. Indeed, the game is rigged and not meant to be transformed by them. And the sad thing is that before they realise all that is really happening, it will probably be too late.
---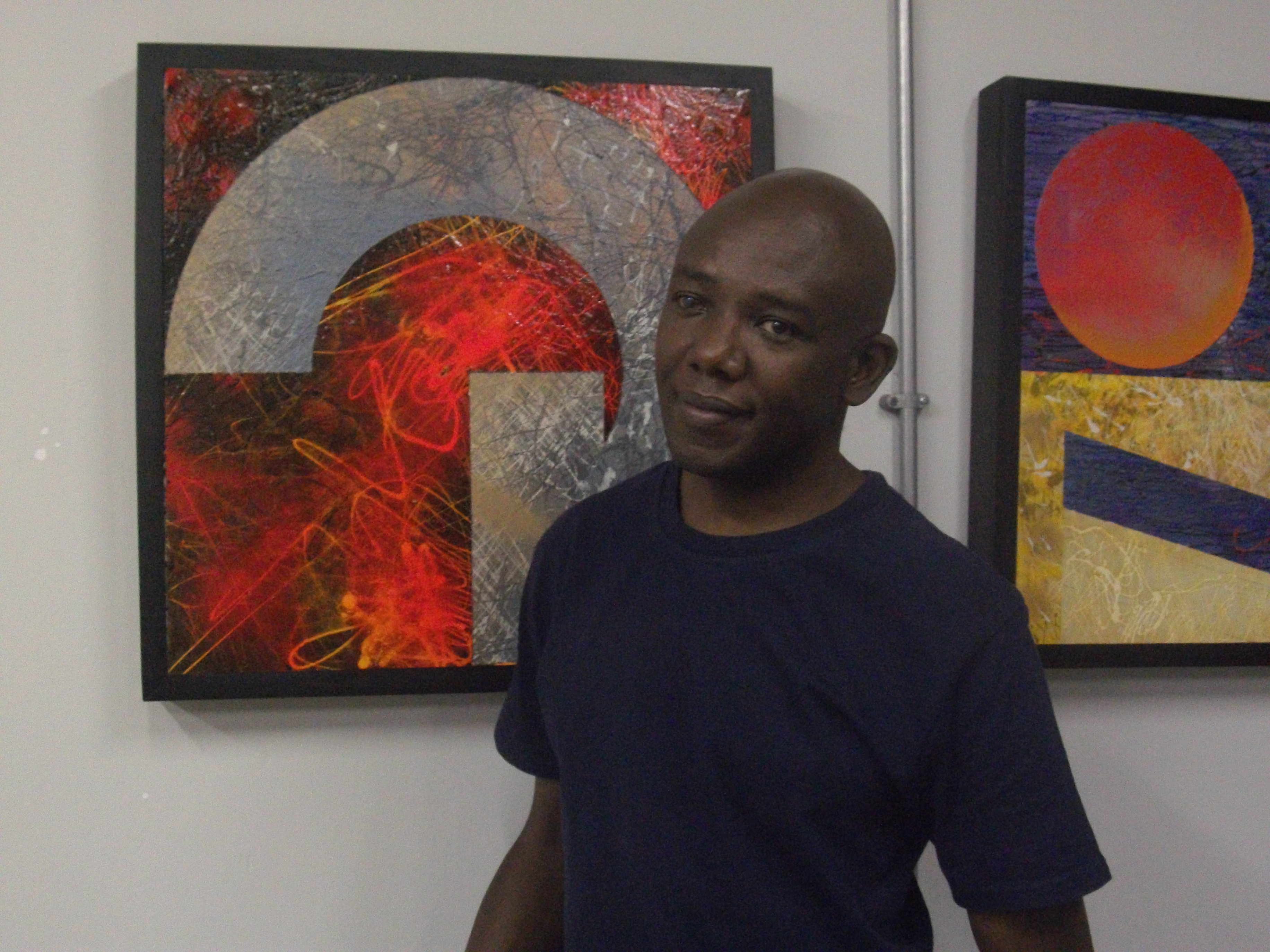 Sanya Osha
Sanya Osha is the author of several books including Postethnophilosophy (2011) and Dust, Spittle and Wind (2011), An Underground Colony of Summer Bees (2012) and Ken Saro-Wiwa's Shadow (Expanded Edition) (2021) among other publications. He works at the Institute for Humanities in Africa (HUMA), University of Cape Town, South Africa.
Photo by Marcela Laskoski on Unsplash