you tell them
this is how you learn
to breathe under water /head first.
i
your mother's breath smells like tired blood/and you listen/as she sings of your beginning.
your first breath was
music to her soul like
the redemption song
playing in the background
the older wife breathing
relief in the background.
you had a gap too.
ii
your mother's tears pretend. like scared toddlers, they run back to her eyelids. her eyes hold water when she smiles. she says her joy is full and her heart is a sea. she lays the holy book, peering in, nose first, as she picks her words, hands fragile. some words are repeated like she's tasting them again, sometimes you complete a word she's holding, fearing it would shatter. she says the psalm as she faces your father, you fear she'll break. one time, she broke down. her sea opened, current rising and waves crashing, she curses him.. 
iii
at night, she hovers around you, her cold hands feeling your skin/ pulling a cover/ her breath singing of a rematch. her tiny body shredding at today's loss/she whispers  your name, says 'we would leave'.
iv
Your father's words taste like
raw flesh.
he serves them and stays
to watch you eat.
you eat
and like Eve
you hide
from your skin
you hate yourself
when they ask you how you lived.
you tell them-
this is how you learn
to breathe under water- put one foot after the next
v
your mother's steps say run.
---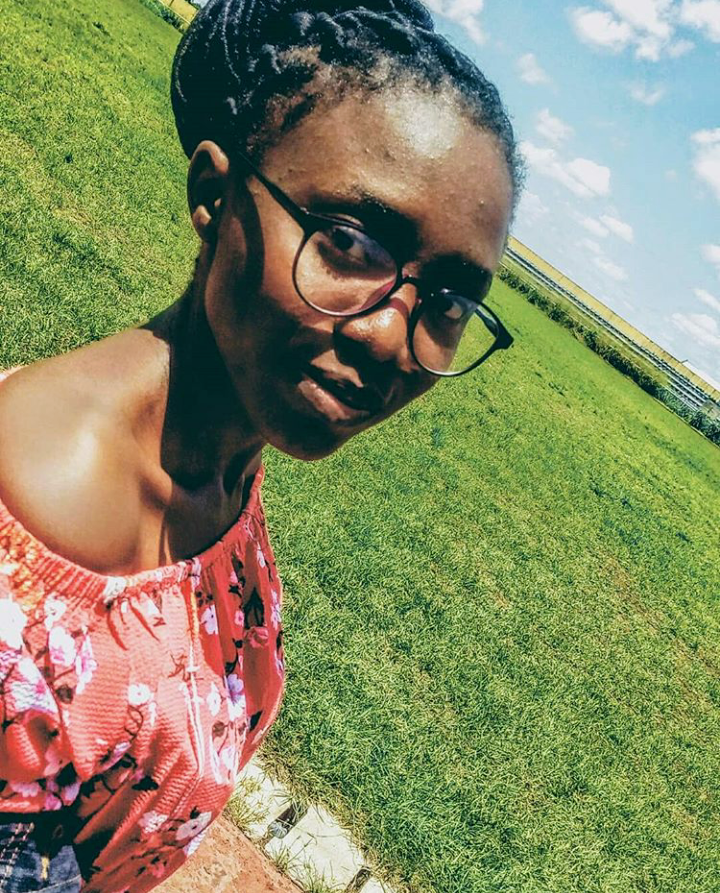 Prudence Okeoghene Emudianughe
Prudence Okeoghene Emudianughe is a poet, spoken word artiste and writer. Her poem focuses on girlhood, loss, grief, abuse, depression and love. Her works has been featured on Barren Magazine and Sabyfy. She was the second runner up for Chrysolite Poet of the year 2017 and was also shortlisted for the Communication League prize for fiction, 2017. She lives in Anambra, Nigeria, where she works as a nonlinear editor for the state broadcasting service as a serving corps member whilst writing and trying out different forms of poetry. She is also a member of The Poets in Nigeria, Awka Connect Centre and Anambra Literary Society.
This entry appeared in The Limits Issue
Photo by Sarah Dorweiler on Unsplash