Sweat annoyed our bodies but we loved the sun too much to play with the shade
Sun
Songs
This is how we spent our days.
We hurried like a swarm of bees when the song paused. Each to choose a pretend-husband for the game.

I chose Rhananel
We were eight. He was caramel. Oceanic.
The sun followed him only
he smelled like the sea whilst all the other boys smelled like my dad's socks
I had been waiting for the perfect unalarming moment to kiss him,
my blond and brown-eyed Jew.
My moment came and in the air I caught my first kiss from Rhananel
Rhananel, my sweet life-changing piece of Israel. 
The first boy to discover words dancing inside me was Simphumziwe.
We were 10 hopscotching towards 11
dressed in green and black
white socks, black tough shoes.
We spoke until our parents' hooters pricked our bubble. When I got home, I wrote—
I wrote until I felt my heart swell
until a rainbow erupted in my tummy
and spilled onto the pages of my diary
turned me into something wild and magical
then something moved in my chest
I could not touch it, nor remove it.
How can I make this feeling stop?
I had to ask mama. Mama knew everything.
I ran to her, she was taking her evening bath
washing life away.
"Mama, mama, I think I have a crush. Help me, his name is Simphumziwe"
She buried her head under the water,
the first of many times she would not have an answer for me.
Siphumziwe, my beginning of the end.  
The first boy to plant fairies in my heart was Aviwe
I only wanted to see his face
so, I drew it in every class
and wrote his name on every surface I found.
He smelled like sweet adventure
he gave me his sweater
his big-boy-scented sweater.
He followed me for years long after
we used to walk hand in hand
water begging to separate our palms.
Then family day came,
we could not run fast enough to hide away from the world
so we hid behind the music room
with only the stars to watch us, we both knew we would lose our lips to each other.
His legs trembled but I took his nerves away with a smile.
My heart pounding, he made me forget the world with one arm around me
my head rested on his shoulder
we looked for Jesus in the sky.
When we both found him, his left hand held my right hand, my legs crossed, eyes closed, lips puckered
and we began to move towards each other.
Teeth wrestled. Noses jostled from side to side.
Aviwe, my sweet last scent of innocence.  
The first boy to walk me out of my girlhood was Akhona
naked
doubting
I laid in his mother's pool house facing the ceiling.
The little girl in me walked to kiss Rhananel goodbye under the sun,
to kiss Aviwe goodbye behind the music room,
to kiss Siphumziwe goodbye in my diary.
I looked for my father above me, but I could not see him
so, we did it.
I wrapped my legs around his waist and sunk my arms in his back
I clung to him
I clung to my youth
He came.
I cried.
Akhona, my end.
---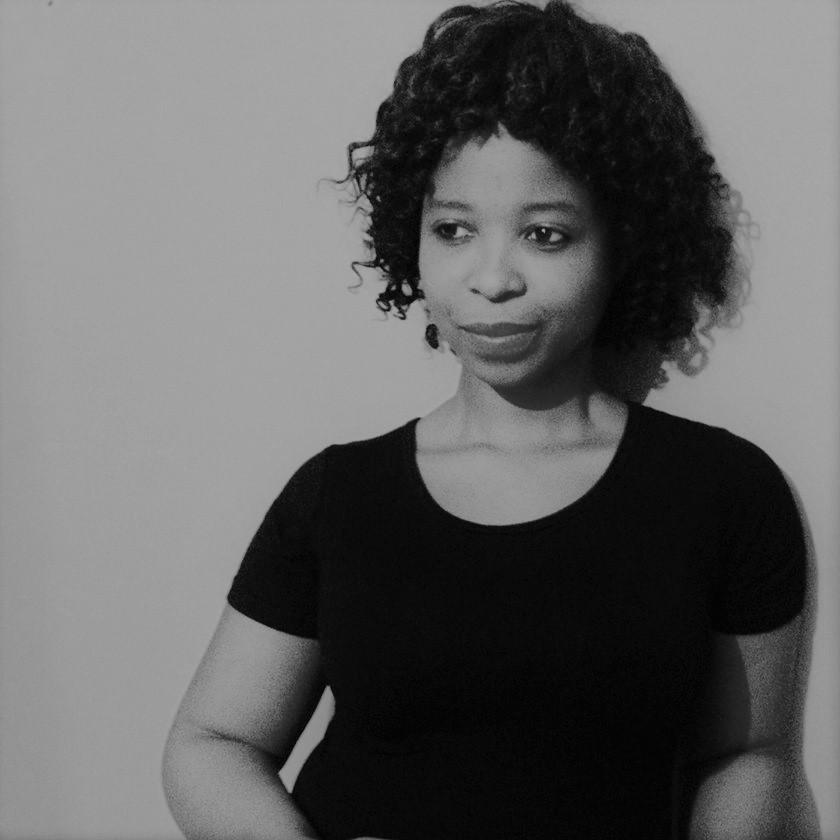 Qhali Itumeleng
Qhali is a writer, poet and development practitioner from South Africa. She holds an honours in Public Governance and she is currently doing her Masters in Creative Writing at Rhodes University. She writes about love and loss, things gone, things taken, things unseen, those forgotten, those in-between. 
She is a mother of two, inspired by her children and husband. As a development practitioner, she is committed to developing the arts, culture and heritage-preservation landscape of Africa.  
This entry appeared in The Memory Issue
Photo by freestocks.org from Pexels