---
ISSUE 5 | JULY 2022 | REINCARNATION
---
After Gbenga Adesina
I
My grandmother's ghost held on to love like a sore tooth.
Everything felt like home on her skin.
II
Twice, inside a korope, a girl flashed me a smile,
& instantly I knew it was my grandmother's ghost.
III
On some days, Saturdays, the late evening breeze
is my grandmother's ghost. I wear her like solitude.
IV
When my lover is touching me, creating cartogram of God
on my body, my grandmother's ghost joins me.
She brings in darkness as a date.
V
Once, on a street in Lagos, afraid that boys will rename
my body with fire, I howled my grandmother's ghost back
into my head. I told her not to come out of my body.
VI
I am the son of light. My grandmother's ghost is the light.
VII
Sometimes when I am in surgery, the anesthesiologist
asks me to hurry & gives me another chance
to save my grandmother's ghost.
VIII
On the stage, Lata Mangheskar's voice is supplicating music to God.
She is my grandmother's ghost.
IX
I sat beside a fat man at Agodi Gardens; his beautiful beady
eyes were my grandmother's ghost.
X
I love rough sex. It reminds me of my grandmother's ghost.
XI
The old woman in the market is my grandmother. She's dead.
Her body is an ellipsis. Where I come from, the son
leads the way home with his grandmother's ghost.
XII
Once, at a club, I let two boys plant soft kisses on my lips;
my hands trying to find a way to hold the night.
The loud music was my grandmother's ghost.
XIII
"For God so loved the world, that he gave his only begotten Son,
that whoever believes in him…"
Yes, he is talking about my grandmother's ghost.
---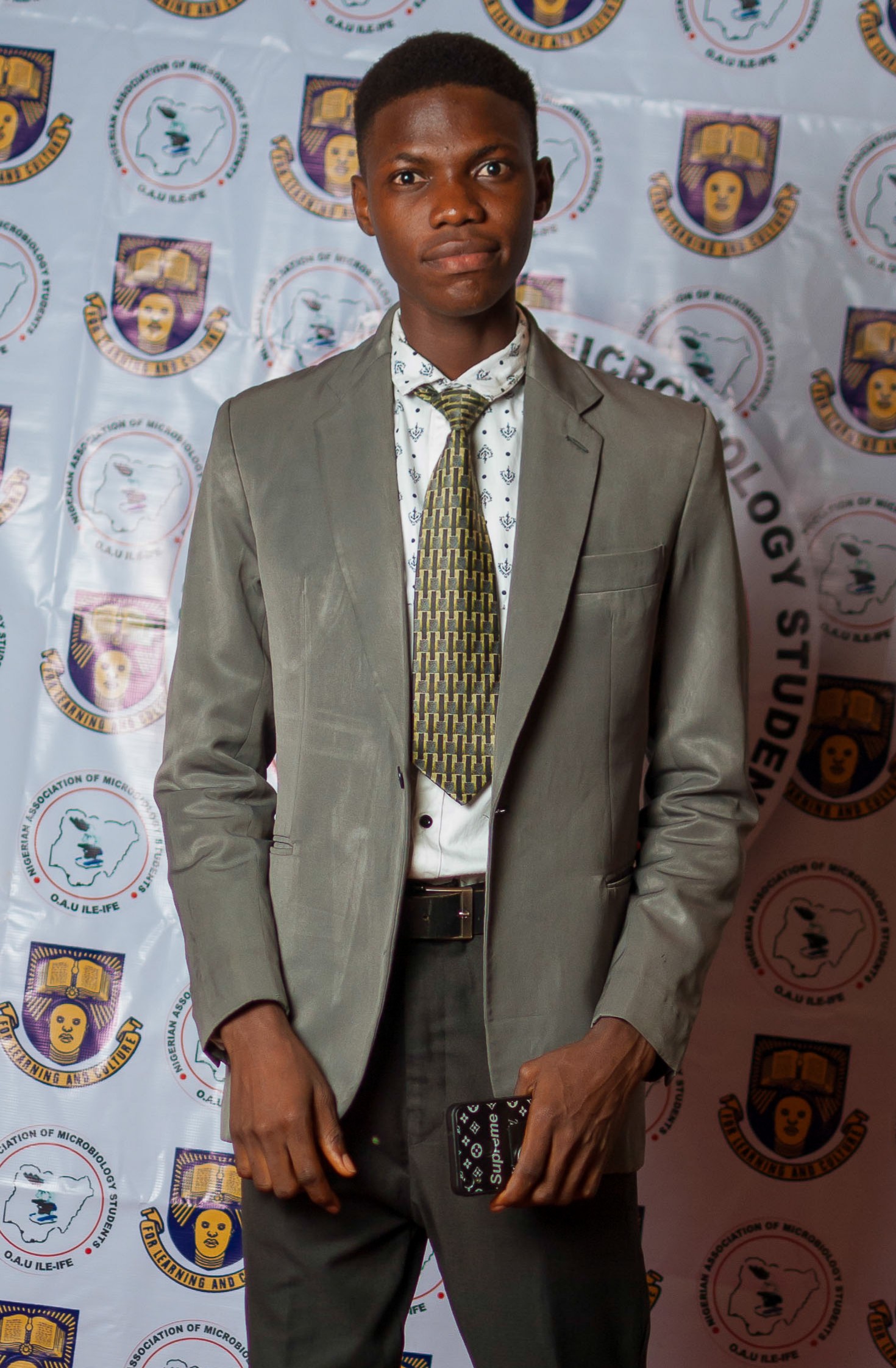 Ololade Edun
Ololade Edun is a contemporary Nigerian Creative, Microbiologist, and a medical student. His pieces are experimental and they dissect societal themes.
His works have been published or are forthcoming on The Kalahari Review, Lolwe, Brittle Paper, Voice Lux Journal, Melbourne Culture Corner, The Shallow Tales Review, Mixed Mag, The Scribe Post, EBOquills, Afro Lit Mag, The B'K, Pawners Papers, Parousia Mag, Neuro Logical, & elsewhere.
Ololade is an editor for AWS, TVO TRIBE, and a podcaster for The GhostPen Project. When he is not writing, Ololade is reading or drowning in Indian/Pakistani playback songs. Say hi on Twitter @OloladeWrites.
Photo by Andraz Lazic on Unsplash